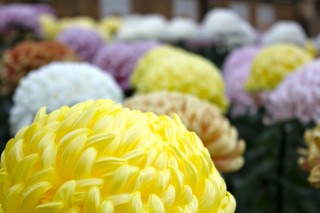 JAPAN TRAVEL
Autumn's flower and the Imperial Seal of Japan
---
Venue:
Sankeien Garden
When: Oct 26th - Nov 24th 2019 ,  9:00am - 5:00pm
Now through November 24th, admire the flowers that are grown into unusual shapes by prescribed methods of care and pruning, similar to the Bonsai. In addition to the hundreds of Chrysanthemum blooms, beautiful Bonsai arrangements are also on display.
Oogiku - Big flower
Kogiku Bonsai - Small flowers Bonsai
Kengai - Cascade style
Kotengiku - Classic flower
Edogiku - Edo flower
Sankeien Garden is comprised of an inner and outer garden with scenery that changes every season. View the
Event Calendar
for more details.