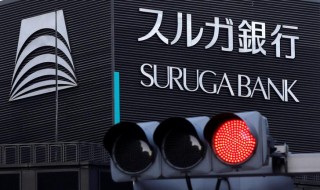 TOKYO - Japan's scandal-hit Suruga Bank will receive a credit line for as much as 250 billion yen ($2.2 billion) from the country's central bank after seeing two quarters of deposit outflows, two people with direct knowledge of the matter said.

The mid-sized lender in central Japan is reeling from a scandal over retail property-investment loans that has slammed its shares and led to the departures of top executives.

Regulators do not expect Suruga to suffer a liquidity crunch but they have asked the lender to secure funding from the Bank of Japan (BOJ) to be ready for any contingencies, the sources told Reuters. They spoke on condition of anonymity, as they were not authorized to discuss the matter publicly.

Some depositors pulled money out of the bank in the wake of the scandal, with net outflows of 220 billion yen, equivalent to about 5 percent of the lender's total deposits, in the April-June quarter. The sources said outflows continued at roughly that level in the July-September quarter.
That compares with virtually flat levels for deposits between October last year and March.

A BOJ spokesman declined to comment, saying the central bank does not disclose specific collateral conditions. A Suruga spokesman said he could not comment on specific transactions. Officials for Japan's Financial Services Agency were not immediately available for comment.

Shares in Suruga ended 2 percent higher after Reuters reported the move shortly before the close of trade in Tokyo on Friday. That gave the lender a market value of about $1.1 billion.

"The market is closely watching how Suruga will rebuild its business and while there's no actual concern about funding, (the credit line), which is being arranged in spirit of being totally prepared, should be seen a positive move," said Nana Otsuki, chief analyst at Monex Inc.

The Shizuoka prefecture-based lender will use a program introduced in 2016, in which the central bank accepts beneficial interest of a trust in mortgage loans as eligible collateral for funding, the sources said.

If the BOJ lends money to the bank, it would be the first case of "prudential lending" under the scheme, another person with knowledge of the situation said.

The scheme is also used by some banks because they are no longer able to offer up government bond holdings as collateral due to the BOJ's massive purchases of bonds for its policy of flooding the financial system with cash to banish deflation.

Suruga's shares have fallen some 80 percent since the start of the year when its troubles surfaced. The scandal has sent ripples through Japan's banking industry where Suruga was a darling of investors and a role model for carving out a niche in a crowded banking market.

Japan's bank regulator last month ordered Suruga to stop making new loans for property investments for six months, after a third-party panel found Suruga had been involved in falsifying documents on loans made to investors who built "share houses" where tenants share bathrooms and other facilities.

The government also found that the bank had made improper loans to businesses related to the bank's founding family, and had allowed "anti-social elements", a euphemism for organized crime in Japan, to open deposit accounts.

The BOJ does not accept mortgage loans directly as collateral, so Suruga's assets will essentially be securitized by a trust bank into beneficiary rights for the loans as a package, which is eligible to be used as collateral with the central bank, the sources said.

Suruga will initially pledge about 300 billion yen worth of loans, which would enable it to receive 150 billion yen from the BOJ, the sources said. It will later increase the pledged collateral to secure up to 200-250 billion yen in funding, they said.


© (c) Copyright Thomson Reuters 2018.