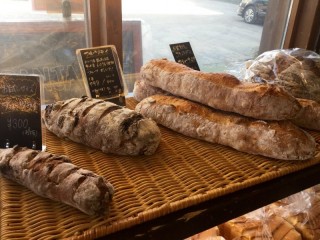 JAPAN TRAVEL
A Passion For Exceptional Bread And Pastries
---
Our neighbor, an American and long time resident in Japan, told us of a bread shop a good 20 minute drive from where we live. He goes out of his way to get the best bread in the area. This afternoon, we were craving a good pastry to go with a nice cup of coffee and decided to see for ourselves what the fuss was all about.
True enough, the drive took about 20 minutes from where we lived. The brick facade and wood doors were very inviting. Upon entering, we were greeted with rows and rows of breads and pastries of all shapes and varieties. It was very difficult to choose what to try on our first visit but we settled on the crème brûlée pastry and an apple pie rectangle.
As a specialty bread shop, Panja has a strong commitment to creating the best dough for various types of breads using carefully selected ingredients. Panja pays particular attention to the water and the wheat source and is a proud user of domestic wheat. Their breads do not contain any preservatives or artificial ingredients .
but not
at the more relaxing Panja Cafe+, even if we were going to order coffee at the cafe. Panja and Panja Cafe+ are connected by a corridor where visitors could pass freely but the staff seemed to imply that they were two separate establishments that have nothing to do with each other and cannot handle transactions across them.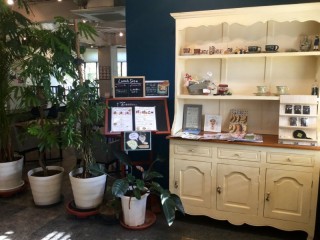 This might have something to do with the tax difference between take-out and dining in implemented last October 2019, but it is frustrating nonetheless for customers who would like to enjoy their purchases in a more relaxing environment provided at Panja Cafe+.  
Getting there
Panja is a 22 minute walk from Bushi (Seibu Ikebukuro Line) the nearest station. Driving is the most convenient way to get here and there are ample parking spaces available.  
By
Sherilyn Siy