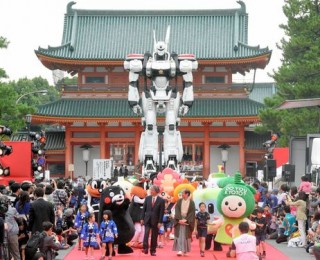 AJW ASAHI
A record number of anime fans descended upon the third installment of the Kyoto International Manga Anime Fair (KYOMAF) on Sept. 20-21.  
A total of 40,576 enthusiasts turned up at two venues in Japan's ancient capital, organizers said, surpassing the 40,000 mark for the first time.  
The festival, launched in 2012, is the largest of its kind in the Kansai region.  
The event's main venue, the Miyakomesse convention center, drew 32,776 attendees, while 7,800 fans flocked to the Kyoto International Manga Museum, they said.  
The venues attracted 19,308 visitors the first day, followed by 21,168 fans the second day.  
The second installment in 2013, a two-day event held only at Miyakomesse, attracted 31,800 visitors. The first edition held in 2012 was attended by 23,800 people.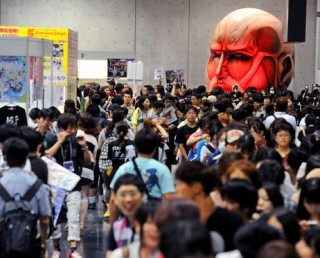 KYOMAF's success is likely due to the fact that it is among only a few large-scale mange and anime-themed events in the Kansai region.  
As the fair is held ahead of the airing of new animated shows in October, KYOMAF also serves as a platform for unveiling the latest information on new titles.  
The fair also plays a role in creating greater business opportunities between companies in the Tokyo metropolitan area and the Kansai region through manga and anime.  
In addition, it helps young creators in the Kansai region carve out their professional careers. Amateur manga artists are encouraged to present their works to editors from Tokyo-based publishers to receive creative advice.  
For more information, visit the official website at (
http://www.kyomaf.jp/en/
).
Trackback (You need to login.)
<a href="http://www.henrykbardijewski.com/acer_predator_helios_300/notenst%c3%a4nder-alt-amazon ">notenst盲nder alt amazon</a><a href="http://www.henrykbardijewski.com/autofolie/a-manta-gte-amazon ...