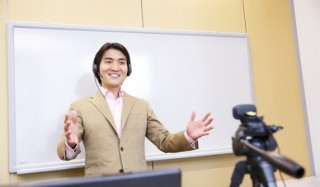 by Alex Scharf
GLOBIS Online Team
Technology is changing the way we live, work, and now, also how we learn. Distances previously measured in thousands of kilometers are transformed into milliseconds, enabling new kinds of education that bridge across national and cultural barriers.
For the past few months, I have been part of the team helping GLOBIS join that new digital frontier, culminating in the launch of our first online MBA course in English on January 16. As the technology and student experience design specialist for our online programs in English, I'd like to share
what makes online education special — the students
.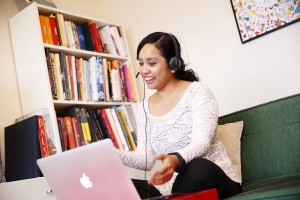 We welcomed eight students from five different countries, including Malaysia, the Philippines, India, Canada, and right here in Japan. Their backgrounds, personalities, and unique circumstances brought a distinct international flair to the class.
From the northern part of the Philippines, a student drove an hour each way from his job at a mine site to the nearest town with a stable internet connection.
From Malaysia, a desk fan humming in the background gave a stark visual reminder of the degrees in latitude separating those of us in cold, northern climates.
From India, the sounds of construction in the background gave a firsthand look at a country on the rise.
From Canada, a student fought off sleepiness in the late hours of his Friday night to join us Saturday morning here in Tokyo.
And from Japan, local students served as ambassadors to Japanese culture, explaining everything from traditional Japanese cuisine to local furniture shopping.
Uniting everyone was a strong desire to learn, highlighting the true universality of education. In a traditional classroom, the discussion is limited by physical space, the participants limited to those who can be physically present.
Bringing education online opens up the doors to a diverse spectrum of opinions, as students bring local ideas to a global audience.
Conversation flowed largely unimpeded by technological barriers, with students gradually getting used to the learning curve of online education. In fact, by utilizing digital tools, including chat and voting features,
many aspects of interaction surpassed in-person learning
.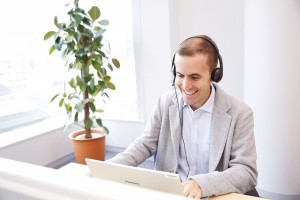 After the class session, the students remarked positively regarding the interactivity of the class. No longer is online education synonymous with passive video lectures — advances in technology have made online communication every bit as interactive as face-to-face communication.
Those normally shy were aided by the online format, a great equalizer ensuring that everyone was able to speak their mind.  
By the time class was over and the students celebrated with a virtual kampai, or cheers, everyone felt a little closer, even separated by thousands of kilometers. The smiling faces appearing via live video feed were the faces of
tomorrow's "virtual leaders,"
those who recognize that as digital technology continues eroding traditional barriers, the power to harness digital collaboration tools and lead online will become increasingly relevant. GLOBIS has gone online — when will you?
Join our free online trial classes and seminars,
register here
!
For more details about our
Online Pre-MBA program
, contact us to this email address:
imba-info@globis.ac.jp
Trackback (You need to login.)
it is very useful for me searching on this website!