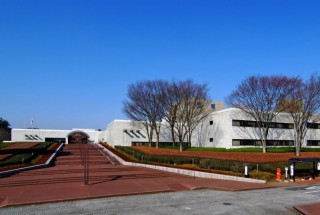 JAPAN TRAVEL
See Millennia Of Japanese History And Folklore In A Day
---
For history buffs, budding archeologists, and those intrigued by Japan's traditional culture, The National Museum of Japanese History is a must-see treasure trove of artifacts and displays. The museum is located in Sakura City, a short distance from Narita Airport. It's a great place to get an overview of Japan's millennia of history whether you are winding up or just starting your visit to Japan.
The museum was commissioned in 1966 to celebrate the centennial of the Meiji Era. The award-winning building was designed by Yoshinobu Ashihara, whose Komazawa Olympic Park and Control Tower is a landmark in Tokyo. The museum stands on the site of Sakura Castle ruins in Sakura City in Chiba Prefecture. All that remains of the castle is the moat and a bridge, but the site is a great cherry blossom view spot.
The huge museum of 130,000 square meters takes some time to see, so budget at least half a day here. Each gallery focuses on one long span of Japanese history to show the lives of the ruling class and common people.
The museum provides English language headsets to visitors. Photography is allowed for some objects on display, so keep your camera handy to capture some of the beautiful and startling art and artifacts you encounter, including full-sized reproductions of Tokyo streets and period homes.
samurai quarters
which are open for viewing, rounding out a day trip to the city.  
Getting there
Keisei Sakura Station is 20 minutes from Keisei Narita Station, and 55 minutes from Keisei Ueno Station. The museum is a 15-minute walk or a 5-minute bus ride.
By
Elizabeth S