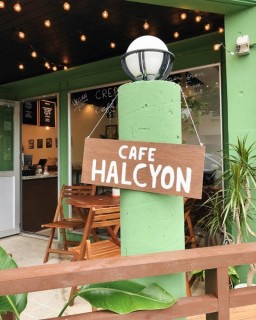 JAPAN TRAVEL
Vegan Crepes, Sandwiches, And More In Okinawa
---
Crepes are a favorite dessert across Japan, but since the typical ingredients for crepe batter include eggs and milk it rules them out for vegans. Okinawa's Cafe Halcyon has remedied that, serving up a range of delicious vegan-friendly crepes and cementing themselves as a much-loved part of the prefecture's vegan eating scene.
There are numerous crepes available at Cafe Halcyon, in both sweet and savory varieties. For the sweet options, there are choices like the banana nut crepe (homemade chocolate nut butter, freshly whipped soy cream, bananas, and almond slices), the PB + choco crepe (homemade chocolate nut butter, peanut butter, bananas, and freshly whipped soy cream), or the lemon sugar crepe (organic lemon juice, sugar, and organic agave) to name a few.
When it comes to the drinks, coffees can be served with your choice of almond or soy milk, and there are smoothies in berry, tropical, or chocolate flavors. The cafe places a real focus on sustainability, and they reuse almond butter jars to serve the smoothies in. A nice win for the environment as well as your taste buds.

Getting there
Cafe Halcyon is located in Chatan, Okinawa Prefecture, across from the Sunabe Sea Wall. It's approximately a fifteen minute drive from the Okinawa-Minami Interchange on the Okinawa Expressway, or a five minute drive from Gate 1 at Kadena Air Base.
By
Kim B