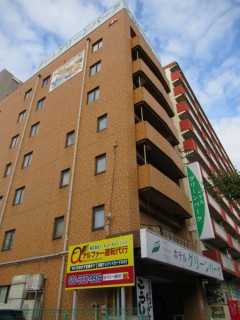 JAPAN TRAVEL
A budget hotel with spacious rooms and a great location
---
Choosing the right hotel is very important in a trip and many aspects must be taken into consideration. In my case the price is a priority, and in Sendai I found a very affordable place to stay – Hotel Green Park Sendai.
The hotel offers many conveniences such as an en suite bath with free toiletries, a flat-screen TV, an electric kettle and free tea bags, a fridge, a hairdryer and air conditioner, and free Wi-Fi.
Another important aspect of choosing a hotel is the location. Hotel Green Park has a very convenient location – it's right near Jozenji-dori, known for its alley of tall trees.
Hirose-dori
shopping street, which is a good choice on a rainy day.
From the hotel it's possible
to walk
to the historical district of Sendai along Nishi Park, a very popular spot in spring due to the many sakura trees. Walking up to Aoba mountain is also quite picturesque and easy.
Kokubuncho-dori
for anyone wanting to explore Sendai's nightlife. On the whole, the surroundings are quiet and nice.
I stayed in the Hotel Green Park for a week. The room was quite spacious, breakfast was included in the price, and the staff were friendly and helpful. I was very happy with my choice!
Getting there
Hotel Green Park Sendai can be reached in 15 to 20 minutes on foot from Sendai Station. The closest Subway stations are Hirose-dori and Kotodai-koen.
By
Elena Lisina