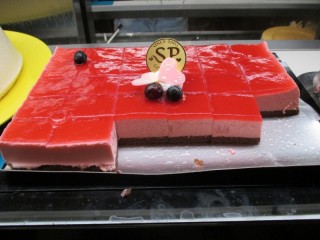 If you have a hankering for sweets, then consider Sweets Paradise.
Sweets Paradise is a chain restaurant with an all-you-can-eat cake bar. For ¥1,530 you can eat a wide variety of beautifully decorated cakes and other sweets. The allotted time is either 70 or 90 minutes depending on which shop you visit.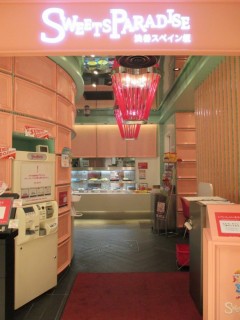 Over 30 types of cakes are laid out at all times. Some cakes are traditional flavors, such as green tea and black sesame, however there are also common flavors such as vanilla and a wide variety of chocolate cakes. You can also find several types of cheese cakes and unique cakes like gelatin and crepe.
 
Although Sweets Paradise is all about the cake, they serve more than just that. There is also a pasta and soup bar for those who want something savory to eat between platefuls of sweets. The types of pasta served change often and range from more commonplace dishes like marinara sauce to dishes you will only find in Japan, such as spicy code roe with mayonnaise and yuzu pasta. 

Among other things served, the buffet includes curry and rice, salad and soft serve ice cream; however, the most spectacular is chocolate fondue or a chocolate fountain (depending on the location you visit). Items such as fruit, cookies, marshmallows and sesame sticks are offered to dip.

Children will especially love this chocolatey dessert. Shaved ice is also popular in the summer.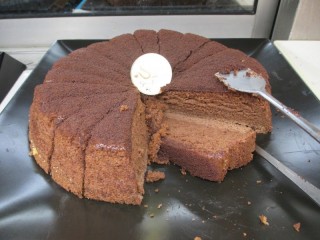 Just as there is a wide variety of cake and food, there is also a vast assortment of drinks, including drinks one would find in a cafe, like cappuccinos, cafe au lait and lattes - a perfect complement to your cake. Other drinks include a number of soft drinks, juices and teas.

Every ten minutes or so, new food is brought out to the bars and is announced by the chefs with a bell. Newly made cakes are also announced with a chorus from the staff revealing the type of cake being served.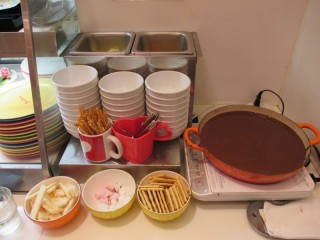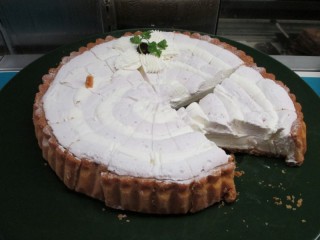 The cute and fashionable interior design adds to the atmosphere of sweetness. The furnishing is often modern and chic and the surroundings colorful and bright, creating the sense of being in a candy land come to life. It's a great setting for birthday parties, dates and a day out with friends.
There are over 30 different locations across Japan. To find the nearest location to you, look at the Sweets Paradise location list
here
.