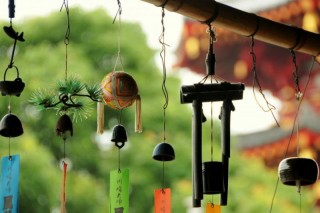 JAPAN TRAVEL
A Market Of Handmade Wind Chimes At A Wonderful Temple
---
Every July, for five days, the famous Kawasaki Daishi Temple holds a 'Furin-ichi', or Wind Chime Market. Approximately 900 beautiful and unique varieties, from 50 locations around Japan, can be purchased.

This year the market will be held from July 18 to July 22; check out their English website for future dates. Each day, the market opens around 10am and closes around 6pm.
As the weather is extremely hot and humid during this time, be sure to wear sunscreen and a hat, and drink lots of water.