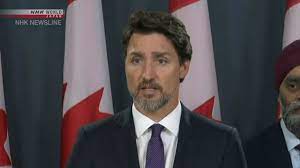 Canadian Prime Minister Justin Trudeau has announced that he will not be attending the state funeral of former Japanese Prime Minister Abe Shinzo. Trudeau said he will instead stay in Canada to respond to the devastation caused by powerful storm Fiona.

Prime Minister Trudeau was the only incumbent G7 leader scheduled to attend the state funeral which is to be held on Tuesday.

Trudeau said he is committed to support the people affected by the storm.
Former Prime Minister Abe was fatally shot in July.

When Abe passed away, Trudeau put out a statement saying "The world has lost a great man of vision and Canada has lost a close friend."